Your FRIENDLY local solicitors, since 1923
Mander Cruickshank Solicitors has been offering legal advice to individuals and businesses in and around Coalville, Hinckley, Ashby-de-la-Zouch as well as throughout Leicestershire and the Midlands for the last 100 years. Every client is important to us – that is why we are dedicated to providing you with customer service excellence every time.
When we start work for you, we never hide our costs – so no nasty surprises, ever. We promise that you will always be able to talk directly with your lawyer – and any questions, we'll respond the same day. It is never an inconvenience. And we know legal matters can be technical and complicated – we promise to talk plainly, using simple everyday words so you always understand.
For whatever life brings, trust Mander Cruickshank Solicitors – the local name you know and can trust.
WHAT OUR CLIENTS SAY ABOUT US
Our Accreditations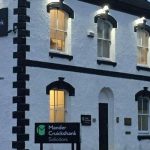 Coalville
Berrisford Row, 101 - 105 Belvoir Road, Coalville,
Leicestershire LE67 3PH
Tel: 01530 510 666 | Fax: 01530 811 543
DX: 23651 Coalville
Hinckley
5 Hill Street, Hinckley, Leicestershire
LE10 1DS
Tel: 01455 614 208
Fax: 01455 613 824